Hi Everyone!
2014 was a little rough. There were many that said farewell in 2014, both young and old. It just showed that tomorrow is not promised to anyone so be sure you have an active relationship with God. There was violence, especially against children. Overall there was a lot of wickedness revealed in 2014.
2014 had a lot of great moments as well! Some who had been unemployed for a while finally found work. There was healing from cancer, diabetes, and other ailments for others.
The best things that happened to me? CS Luxury Boutique was born and I also became a Health and Skin Care Consultant/Distributor for It Works! Although I had not focused much on the 2nd business, I had time to try some of the products myself and I was EXTREMELY impressed!
My focus right now is losing weight around my core and being healthy overall. The first product I tried was the Ultimate Body Applicator (IT Works wrap) and it was pretty good, but I decided that I didn't need to use those just yet. So I decided to try FatFighter, ThermoFit, and Greens.
I gained over the holidays, but I have lost 4 lbs so far using the products. If I can remember to take these everyday, I am confident I will reach my goal weight before the end of this month (I am trying to lose 15 more lbs).
I love the Greens! They are superior! You start to feel a difference within minutes. I try to remember to drink it everyday. I notice when I don't because my energy goes down.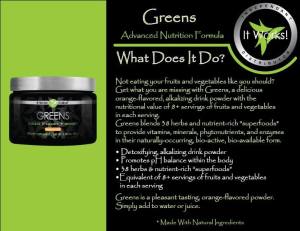 I have also tried the facial cleanser and exfoliating peel which smells great! The next product I look forward to trying is the Facial. For those interested in checking out the products and/or need to make extra money, check out www.itsawrapkrys.com
I couldn't resist talking about the business. My real baby is the boutique though. I am still learning and the website is currently being redesigned. Orders can still be submitted through the site, while the design is being completed. I look forward to growing this business and adding more products.
2015 got off to a great start! I was at church when the New Year arrived and it was truly a blessing. This year we as Christians are "Called To Be Seen" so that others can have an example of how Christians exercise faith and how we model ourselves after Christ during life's storms.
The goal that I think everyone should have this year is multiple streams of income. The fact is that very few, if any, people get rich working in Corporate America. Job security is not even guaranteed in the federal industry. Therefore, the more streams of income you have coming in, the less likely you will "skip a beat" when facing a layoff/termination.
Do not be afraid to venture out and start your own business. It can be frightening, well at least for me it was….still is… But it is worth the challenges when you think of the flexibility and convenience it can bring along with other rewards.
I am in the process of putting my goals on paper so that when I get discouraged, they will remind me of what I am striving for and to not give up. Have you set your goals for 2015?!